The European Union passed the winter with record gas reserves in underground storage facilities. According to the Association of Gas Infrastructure Operators of Europe (Gas Infrastructure Europe, GIE), at the beginning of March, underground gas storage facilities were filled by more than 60%, which is twice as much as at the same date last year, and 21.5 percentage points more than the average for that date over the past five years (2018-2022).
However, the IEA predicts an increase of up to 35% in China's LNG demand, which creates serious risks for the EU, given Russia's significant reduction in gas supplies.
All is well that ends warm
The total filled volume of European UGS for the winter of 2022-2023 decreased by 31.25 percentage points (about 33.7 billion cubic meters). In February, it fell by 10.6 percentage points (11.55 billion cubic meters), and on some days, gas offtake was at historical lows due to warming.
At the same time, the reduction of gas reserves in storage facilities in March, according to long–term statistics, can vary in a wide range − from 1.4% to 10.7% of the nominal volume of active gas, depending on weather conditions. The average value over the past five years was 5.6%. Thus, at comparable extraction rates, by the end of March, gas reserves in UGS may decrease to about 50-55%.
All this was the result of several factors at once. Firstly, abnormally warm winter weather in the countries of the Old World − the January air temperature rose to 68°F. Secondly, the new EU requirements for the filling of UGS facilities played their role − by the beginning of November they had to be and were filled to the level of 90%. Thirdly, renewable energy has made a significant contribution.
In 2022, for the first time, EU countries produced more electricity from wind and solar than from gas. According to think tank Ember Climate data, about 22% of EU electricity came from solar and wind power last year, the highest figure ever. In 2021, this figure was about 19%. At the same time, gas accounted for almost 20% of total electricity generation in the EU, almost 1 percentage point less than in the previous year.
Ember Climate estimates that 623 terawatt-hours (TWh) of electricity were generated from wind and solar last year. Solar energy accounted for 203 TWh, 24% more than in 2021. According to calculations, this allowed for avoiding gas purchases worth about 10 billion euros. In 2022, 20 of the 27 EU countries produced more solar power than ever before.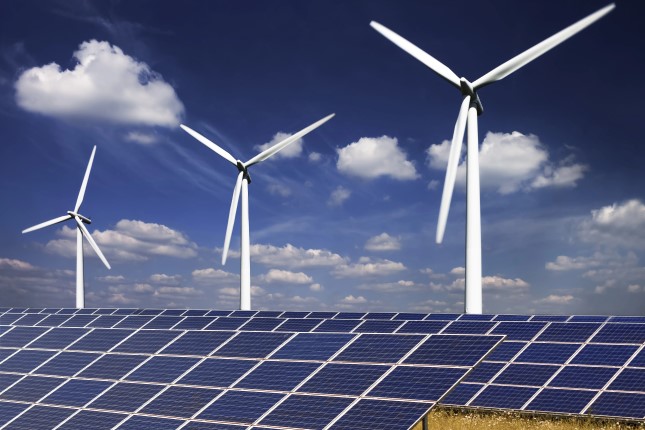 Prices for the pleasure
As a result, the cost of "blue fuel" on March 3 fell below USD 500 per 1,000 cubic meters − for the first time since August 23, 2021. But despite this decline, gas quotes are more than double the average for a long history of observations. There have not been such persistently high prices for the entire period of operation of gas hubs in Europe − since 1996.
Gas prices in the European market rose significantly in the spring of 2021. At that time, gas quotations on TTF fluctuated in the range of USD 250-300 per thousand cubic meters. By the end of the summer they exceeded USD 600, and in the autumn – USD 1,000. Last winter, prices crossed the threshold of USD 2,000 per 1,000 cubic meters, and in early spring 2022, due to fears of a ban on the import of Russian energy resources, they reached a record high of USD 3,892 per 1,000 cubic meters.
Meanwhile, in January 2023, China began lifting coronavirus restrictions, stimulating gas demand as the country's economy opens up. The IEA expects that in 2023 the demand for gas in China will grow by 6.6% to 388 billion cubic meters, and in the Asia–Pacific region as a whole − by 3.1% to 903 billion cubic meters.
Demand for LNG in China in 2023 may increase by 10%, and in an optimistic scenario − by 35%, if gas prices continue to decline and overall economic activity quickly recovers. At the same time, the IEA recognizes that forecasting LNG demand in China is difficult now – the difference between the lowest and highest estimates of the possible volume of imports is 40 billion cubic meters.
There is also still high uncertainty associated with the potential loss of all remaining Russian gas transportation routes to Europe. The head of the European Commission, Ursula von der Leyen, said in January that Russia had reduced gas supplies to the European Union by 80% over the eight months of last year. According to her, Europe was able to replace the derived volumes of Russian "blue fuel", in particular, by significantly increasing the supply of liquefied natural gas from the United States. By the end of 2022, supplies from there increased 2.4 times, exceeding 50 million tons.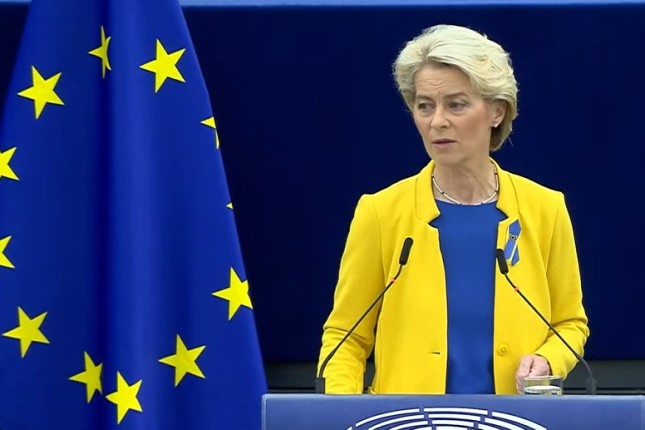 Ursula Gertrude von der Leyen, born Albrecht is a German and European politician, since December 1, 2019 - President of the European Commission, the first woman in this position.
Nothing personal just business
All this creates serious risks for Europe, which has significantly increased the share of LNG in its consumption. Today, new jumps in prices cannot be ruled out between April and October, during the season of gas injection into storage facilities. With all the will of either party, Gazprom's supplies will return to a different level than early 2022, and, accordingly, we should expect tougher competition for LNG between Europe and Asia in the second half of this year. As practice shows, both Norway and the United States, under favourable market conditions, redirect their tankers to the East. As they say, nothing personal, just business.
According to Fatih Birol, Executive Director of the International Energy Agency, the European Union is likely to face a more difficult winter in 2023/24. The European Commission also released a forecast of a shortage and rise in gas prices next winter. According to him, in 2024 increased inflation risks are in store for Europe, as price pressure will be stronger than expected.
In the first half of the year, gas supplies from Russia were almost at their maximum levels. And if this year, with a seemingly favourable market situation and record volumes of gas in UGS facilities, Europe "outsleeps" the LNG turn to the East, it will have to dip into its pocket, if not for the same amount, then for not much less.