The energy crisis triggered by Europe's policymakers has dealt a painful blow to the Old World's economy and will continue jeopardizing the well-being of the EU's populations.
According to calculations by Bruegel think tank, European governments allocated about EUR 280 billion between September 2021 and July 2022 to shield consumers from the rising energy costs. But even these massive outlays are failing to stymy the spread of the so-called energy poverty causing people to have to skimp on every single kilowatt of power.
Besides, the attempts to quench growing social discontent at the expense of lavish subsidies only serve to undercut Europe's ability to continue funding its much-heralded energy transition.
Beat wind turbines into LNG terminals
Europe's decision to discontinue its energy cooperation with Russia will not only hit the wallets of ordinary Europeans but will also put into doubt any prospects of going ahead with the EU's current "green" policy seeking to stop its reliance on fossil fuels altogether.
Analysis from energy think tank Ember Climate shows that European governments spent at least EUR 50 billion last winter on new infrastructure and routes for incoming oil, petroleum products and coal, not counting investment in the construction of LNG regasification facilities with Germany alone planning to introduce a total of six floating LNG terminals off its coasts. And these costs are only expected to keep rising going forward.
It is worth recalling that last May year the European Commission unveiled plans to invest an estimated EUR 210 billion over the next 10 years in order to reduce by as much as possible the EU's reliance on Russian fossil fuel imports by 2027. By August, this estimate rose to EUR 300 billion.
Interestingly, this amount includes not only the cost of advancing the "green alternative" but also that of having to build terminals for receiving imported oil and gas. For the time being, only a relatively modest sum of EUR 12 billion is called for but there should be no doubt that, over time, as the energy crisis deepens, these expenditures are bound to surge. After all, the "green future" seems to be more like the proverbial "two birds in the bush", whereas one's sure ability to receive "dirty" fuels appears to be more akin to "the bird in the hand."
Many Western experts hint at the uncertainty of prospects associated with the advancement of renewable energy. "The installed capacity of renewable energy sources is still very far from the volume needed. The only conclusion to be drawn from this is that the energy transition will in any case take much longer than expected!
Achieving the EU goal of zero emissions is a thing of distant future, not a solution for the present. Trying to achieve this target at any cost will only lead to even more emissions. And so, the road ahead is very bumpy," explains Geert Greving, chief geopolitics expert at the International Gas Union.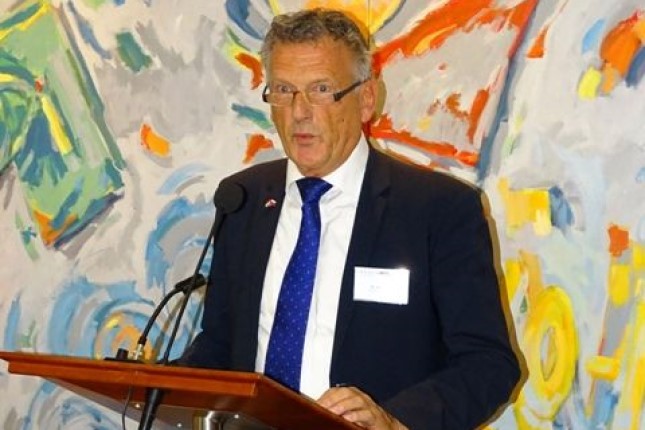 Geert Greving - chief geopolitics expert at the International Gas Union.
Who is to blame for this crisis?
Even those of the officials who are supposed to play the role of staunch adepts of the "green" policy have already come to acknowledge the challenges associated with the energy transition. Of particular note here is the opinion of Fatih Birol, Executive Director of the International Energy Agency (IEA), who blames Russia for the current energy crisis in his recent article "A Call to Clean Energy" detailing the grim consequences of disrupting traditional energy supply chains.
Birol thus described the scale of the problem: "Energy importing countries are now scrambling to replace disrupted supplies of fuels, and soaring costs have wreaked havoc in many economies and forced millions of people back into poverty and energy insecurity. Of course, countries need to find immediate substitutes for the fuel imports that were suddenly cut off. If not, factories will close, jobs will be lost, and people will struggle to heat or cool their homes."
But he then goes on to posit that the source of trouble is not, in fact, Russia, but the failings of European energy policy. According to Birol, discussions focusing on energy and investment often fail to take into account the considerable time lag between the moment an investment decision is taken and the actual start of a project.
"At the International Energy Agency (IEA), we warned years ago that global investment in clean energy and energy efficiency was not sufficient to put us on a path to reach our climate goals. Without a surge in clean energy spending, the amounts invested in conventional energy projects also risked falling short of what would be needed to meet potential increases in demand," Birol notes.
In other words, the head of the IEA is all but admits that Europe had been in a rush to destroy the edifice of the traditional energy sector even before it had "poured the foundation" of the alternative one. So, what is to be done now: should Europe tear things down more slowly or build up faster? Making the same mistake, the IEA is calling for both of these processes to be, in fact, accelerated.
"But today's energy crisis − the first truly global energy crisis − has given rise to a false narrative that now is not the moment to invest in clean energy. This could not be further from the truth. We do not have to choose between responding to today's energy crisis and tackling the climate crisis. Not only can we do both, we must do both because they are intimately linked", Birol opines.
Oil producers are being urged to share their revenues
In contrast to Birol's assertions about insufficient levels of investment in the renewable energy sector, experts at Wood Mackenzie note that investment in low-carbon power has already been at record levels in recent years. But, apparently, even that is not enough and that is why the consultancy's experts estimate that for the world to achieve net zero, investment in alternative capacity needs to at least double. And that's to say nothing about the expansion in grid infrastructure to maintain high levels of electrification.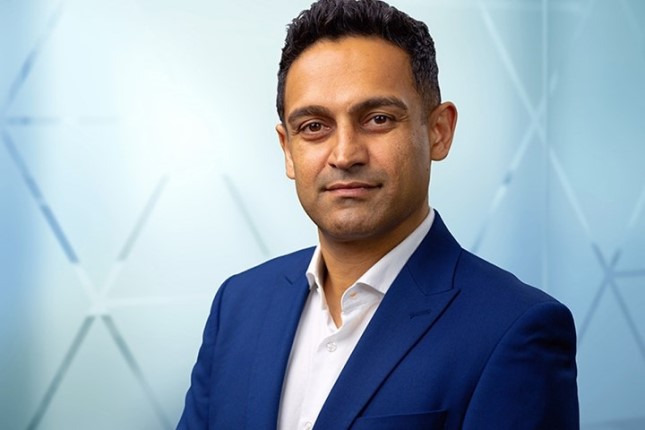 Executive Vice President, Chief Product Officer, Wood Mackenzie.
So where can one get the money to fund all this? The recipe proffered by the IEA is striking in its simplicity that is said to be worse than stealing. The investment needed to develop renewable energy has to be taken away from the oil and gas sector! It's that simple!
According to Birol, "the current situation offers a crucial opportunity for the oil and gas sector to show it is serious about the transition to clean energy. The run-up in prices is set to generate an unprecedented USD 2 trillion windfall for oil and gas producers this year, bringing their total income to a record USD 4 trillion in 2022."
"Today's windfall gains are a once-in-a-generation opportunity for oil- and gas-producing countries to diversify their economies and prepare for a world of lower fossil fuel demand – and for major oil and gas companies to seize leadership roles in some of the clean energy sources that the world will rely on for decades to come," Birol argues.
In layman's terms, this should be interpreted to mean that instead of ramping up investment in oil and gas to provide the world with enough energy to last over a certain (and fairly long) period of time until the renewable energy technology reaches its maturity, the focus should be on shifting resources away from the oil and gas sector and channeling them to the development of the still very vulnerable and immature energy sector. It would seem that European policymakers have failed to learn their lesson from the current energy crisis... Instead of breaking out of the vicious circle, they recommend just running along one, only doing it much faster.
One should not find it too hard to predict how things would unfold after that. Any attempts to take revenues away from the oil and gas sector will only precipitate an even worse energy crisis, widening lack of investment in new exploration and production projects, and rising energy costs. This means that governments and businesses will have to spend increasingly more on "putting out the fire", which means subsidizing impoverished populations and implementing new projects to import more of oil and gas. As a result, there will be fewer opportunities for financing the energy tradition. And there is no end to this vicious circle in sight.