The world has recently seen a boom in autonomous delivery technology. By 2028, the last-mile delivery market is expected to reach USD 50 billion. It is unsurprising that companies that roll out delivery drones, automated ground-based rovers and driverless taxis are attracting millions of dollars in funding. Although one may expect to come across door-to-door drone deliveries mostly in high-tech urban areas, drones are currently used to serve a much wider range of locations.
For example, in Western Africa, drones are used to ship orders from e-commerce stores to remote areas of Ghana. The service is provided by Jumia Technologies, a company that offers banking and logistics services across Africa. With a market capitalization of more than USD 700 million on the New York Stock Exchange, Jumia Technologies relies on drone technology to expand its customer base.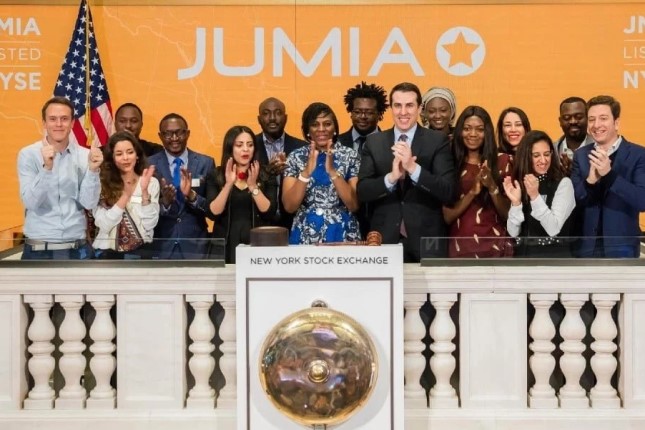 The population of Ghana is predominantly rural; moreover, it is scattered in hard-to-reach villages that are barely connected by access roads. Previously, customers had to wait for their orders for weeks. By contrast, drones are expected to slash shipping times to an hour and a half at most, opening up enormous opportunities for commerce in Africa's developing countries.
The lack of paved roads in Rwanda, located in East Africa, makes it challenging to deliver medicines and blood supplies to regional hospitals. The shelf life of blood is so short that it often becomes unsuitable for transfusion while it is still in transit by road. Zipline, a drone delivery startup, has been working to address this issue, launching about 50 drones daily for on-demand deliveries. Valued at more than USD 1 billion, Zipline is also planning to expand into Tanzania.
According to the government of Tanzania, drones are expected to make more than 2,000 deliveries a day to healthcare facilities across the country. Other firms are providing similar services in Papua New Guinea, Bhutan and Malawi.
All in all, the global healthcare logistics market is estimated at USD 70 billion, with drone deliveries projected to account for an increasing share of this lucrative business.
Drone use is not limited to healthcare, but it remains a priority for the authorities of many countries. Without government support, developing ground-based and aerial unmanned delivery solutions is difficult. Being relatively new, this business calls for creating and implementing a different regulatory framework. In African countries, however, the approval process is fairly straightforward, so the skies over the continent's developing countries may soon be filled with hundreds of buzzing drones.
As far as the Middle East is concerned, Dubai boasts particularly favourable conditions for unmanned aerial vehicles (UAVs). The emirate's government has created a special agency to promote emerging technologies, launching the Dubai Program to Enable Drone Transportation. The initiative involves mapping out pilot areas and building landing pads for drones. In addition, 3D maps will be developed to help drones navigate around the emirate. This will be done based on The Dubai Digital Twin, a project that created a digital twin city of Dubai in the metaverse.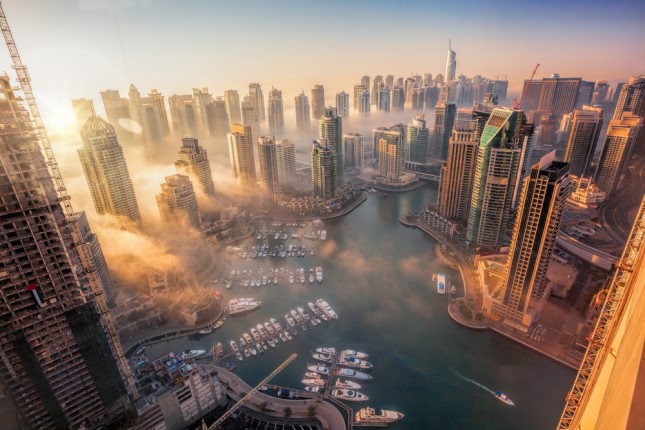 The rapid growth of drone technology in Dubai is driven by clear-cut regulations, the availability of appropriate infrastructure and favourable weather conditions. The emirate has made so much progress in drone use that it has become the first city in the world to trial coffee deliveries by drone.
Some time ago, this delivery service was tested by Costa Coffee. High-profile players include Eniverse Technologies, a local company that teamed up with Skycart, a US drone manufacturer, to target Dubai's logistics market with drones capable of delivering packages up to 11 pounds.
While coffee drone deliveries look more like entertainment or a marketing ploy, the commercial use of drones to deliver bulky goods across Dubai, a sprawling high-tech metropolis faced with unbearable heat nearly all year round, could mark an important step toward improving the quality of life. Dubai's authorities expect drones to deliver medical supplies, goods and food. The local government also intends to use drones as a law-enforcement tool. In fact, many of these applications were tested during the pandemic and proved highly effective. For instance, drones were extensively used throughout the coronavirus pandemic to detect Covid-19 safety protocol violators.
In addition, a driverless taxi is expected to be launched in Dubai by the end of the year. Built on the Chevrolet Bolt platform, the self-driving vehicle will be equipped with sensors that provide a 360-degree view and dozens of cameras that recognize nearby objects' size, colour and shape. The taxi will have four seats at the back facing each other – just as in Black Mirror, a popular sci-fi series.
In the United States, Amazon remains the undisputed leader in autonomous delivery technology. The company showed its first cargo drone back in 2013. Since then, Amazon has redesigned the model a dozen times. The latest prototype uses sophisticated navigation systems to fly long distances over unfamiliar terrain. Amazon could have launched drone delivery three years ago, but the company is still waiting for the go-ahead from the US authorities.
In Europe, aviation regulations are even stricter than in the US. Until recently, it was forbidden to fly drones outside the sight of a human operator. This restriction ultimately ruled out the commercial application of drone technology.
In Ireland, where many IT giants have European head offices, local authorities are more open to innovation. Manna, an Irish drone delivery startup, is widely referred to as Europe's leader in the drone delivery industry. Its drones can carry loads of up to 4.5 pounds and fly as fast as 50 miles per hour. In total, the company can handle as many as 3,000 orders per day. Having raised EUR 30 million in funding over the past three years, Manna is planning to expand into the US market. Specifically, the company is expected to launch its operations in California.
China's rapid success in drone deliveries of goods and food is primarily due to the country's Covid zero-tolerance policy. When the Chinese were prohibited from going out of their homes during the pandemic, drones helped people to survive. Consequently, all controversial regulatory issues were resolved relatively quickly, and a set of straightforward drone-related rules emerged. These favourable market conditions have attracted some European drone operators. For example, DHL uses drones to deliver packages weighing up to 11 pounds across the Guangdong province.
In other developments, Yandex, a Russian IT giant, is working on UAVs with a payload capacity of several dozen kilograms. Moreover, the company is testing out long-distance deliveries reaching 248.5 miles. If the trial is successful, Yandex can occupy a vacant niche in cargo delivery. It is worth mentioning that Yandex is also a leader in ground-based autonomous delivery. The service consists of about 150 Yandex rovers - the name itself conjures up images of lunar rovers. More than half of these delivery robots work on college campuses in Arizona and Ohio.
Self-driving trucks are hitting the road for the first time in Canada. The vehicles were developed by Gatik, a US startup, for Loblaw, Canada's largest grocery chain. Before obtaining approval from the country's authorities, the trucks successfully completed more than 150,000 trips under the supervision of "a safety driver" on board. Now each truck is managed by a computer which processes data from 6 light detection and ranging sensors as well as 12 perimeter cameras. For the time being, delivery trips are made only on fixed routes that trucks have been pre-programmed to follow.
It is fair to say that autonomous delivery technology goes hand in hand with e-commerce. One may even argue that they are made for each other. By 2030, the drone delivery market, along with e-commerce, is expected to grow by around 80 per cent in capitalization. This is partly because drone delivery is often faster than traditional delivery, meaning that companies that use drones are more likely to appeal to impatient customers. According to some estimates, drone delivery can also be 90 per cent cheaper than car-based solutions.
Most importantly, the above is true not only of the remote areas of the Global South but also of the bustling metropolises beset by never-ending traffic jams. The use of autonomous delivery systems also increases business sustainability. Lastly, it is more environmentally friendly, especially if renewable energy sources power autonomous vehicles.