The US has offered Slovakia attack helicopters and Hellfire missiles as a reward for sending Ukraine Soviet-made MiG-29 fighter jets.
Slovak Defense Minister Jaroslav Nad said the deal would be for 12 Bell AH-1Z attack choppers, 500 AGM-114 Hellfire II missiles, and training. The sale is worth about $1 billion, and under the offer, the US would provide $660 million in financing, and Slovakia would pay $340 million.
Separately, the EU will compensate Slovakia with $213 million for providing Ukraine with the MiG-29s. Nad said the offer was still being considered but added acquiring the helicopters would "significantly increase the defense capability of Slovakia."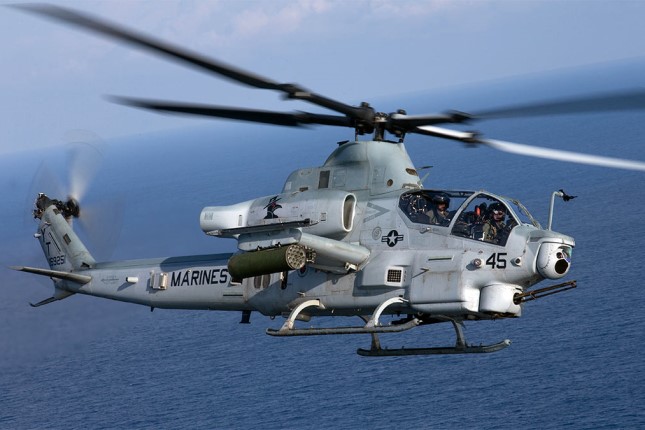 Bell AH-1Z Viper helicopters can also go to Ukraine when Slovakia receives F-16 fighters from the United States in 2024.
Without its MiG-29s, Slovakia doesn't have an air force, and Poland and the Czech Republic are now monitoring the land-locked country's airspace. Slovakia signed a deal in 2018 to purchase 14 US-made F-16 fighter jets, but they aren't expected to be delivered until 2024.
The US offer means that Washington must have been involved in Slovakia's decision to send its 13 MiG-29s to Ukraine, which came after Poland announced it would provide Kyiv with the Soviet-made jets. The move makes Poland and Slovakia the first NATO members to arm Ukraine with fighter jets.
In March 2022, the Pentagon ruled out sending Polish MiG-29s to Ukraine over concerns that it could escalate the war. NATO officials believed the provision of fighter jets could be viewed in Moscow as the alliance directly entering the war. But one year later, the escalation concerns waned.
Source: AntiWar.