Nowadays, professional sports require champions to go beyond their natural boundaries. Unlike in the past, fans are no longer interested in seeing an ordinary man run, play, or jump better than others. They want a superman who creates a spectacular show out of the performance.
Tennis is no different from any other sport in this respect. The incredible strokes of Rafael Nadal and the endless stamina of Novak Djokovic have led them to the top of the world's podium. A curious observation: finishing his career, Swiss Roger Federer on this podium represents a very different type of athlete. Some might even say he is from a different era.
The Swiss player won 20 Grand Slams and six ATP singles titles during his career. His dominance on the court was evident. He also spent 310 weeks as number one in the ATP Rankings, including a record 237 consecutive weeks. As of yet, his record has not been broken. Roger has earned over USD 100 million in prize money and more from advertising contracts.
Nevertheless, these are not the reasons why people love Federer so much. Here, the word "love" has a literal meaning. Nineteen times in a row, fans voted him the world's favourite tennis player, awarding him the ATP Fans Favourite Award. According to sports journalists, this is very revealing and deserves special recognition.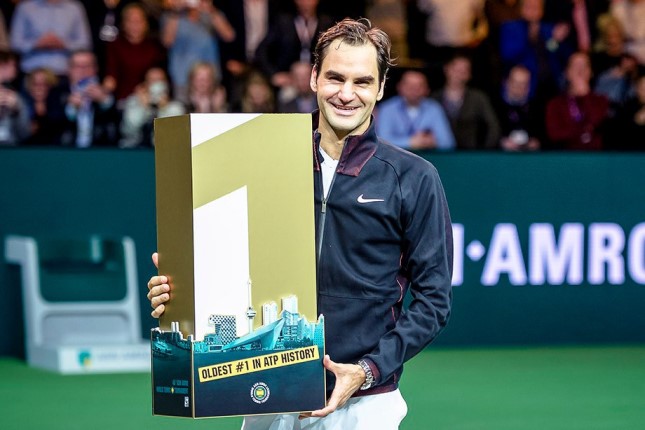 Federer's performance on the court evokes feelings very similar to those one experiences watching a piece of art or a beautiful dance. Some compared his "performance" on the court to a ballet. Others called him "a poet with a racket".
His game was a beauty in an age of strength. Playing seemingly effortlessly, with an impenetrable face, he made the most difficult serves, often catching his opponent unprepared. One of Roger's favourite tricks, which he had many, was the deceptive manoeuvre, where he first threw his opponent off balance with predictable moves, then switched to the easiest serve that the opponent would miss. The audience would burst into laughter at such moments.
Federer lost more than half of his matches with Djokovic and almost two-thirds with Nadal, but he did it with such grace as if nothing was severe for him. He is highly respected by all of his opponents because of his gentlemanly behaviour on the court as well as his friendly attitude toward his competitors. Federer, while he could flare up in his youth, serving uneconomical shots, rarely changed his countenance during the game in his later years. A remarkable degree of self-control.
The "Swiss Maestro" started playing tennis at the age of three. His mother had a passion for tennis, and it was she who played a decisive role in her son's fate. She turned Federer away from soccer, which he loved at the time, and brought him to the tennis court.
If a person starts developing the talent at an early age, it is likely to grow into a skill and then become almost a natural characteristic. Roger Federer is 41 years old, 24 of which have been spent as a professional tennis player. The oldest person ever to top the ATP rankings. His decision to leave the big sport must not have been easy since tennis is his life.
Having finished his spectacular career, Roger Federer will undoubtedly have plenty to do off the court as well. As part of his activities, he runs a charitable foundation that supports African kids and actively participates in advertising campaigns. Maybe Roger will get interested in promoting tennis to kids. He will have a chance to live for himself and spend more time with his family.
And what about us, fans, used to Roger Federer's stunning games? – Wait for a new maestro.