In mid-November, Germany's leading magazine Der Spiegel published details of a classified report drafted by the German defence ministry. The leaked report provides valuable insight into the Bundeswehr's "strategic reorientation" in the face of an "existential destructive" war with Russia. Titled "Operational Guidelines for the Armed Forces", the strategic paper was signed by General Eberhard Zorn, the Bundeswehr's inspector general. Essentially, the document focuses on turning the German army into an offensive force expected to become the backbone of Europe's armed forces.
As it happens, thinly-disguised preparations for war with Russia are well underway. These plans have been reflected not only in record-high defence budgets but also in the recent redeployment of weapons and troops to Eastern Europe. A review of Russia's military campaign in Ukraine may well lead European analysts to believe Russia is getting weaker. If they do come to such conclusions, Europe may once again feel tempted to look for a military solution to the "Russian issue".
"Preparation for "forced war" - the Bundeswehr is to become significantly more combat-ready", states the title of Der Spiegel's article that sheds some light on the classified 68-page document released by the Bundeswehr internally in late September. The subtitle goes further by clarifying that "in a confidential strategy paper, Inspector General Zorn claims that the Bundeswehr will face tough years. A conflict with Russia is becoming more likely".
According to the report, Berlin should reorganize its military, upgrade its weapons and prepare for war with Russia. The paper also suggests that "deployed and trained armed forces that are prepared for high-intensity scenarios are the backbone of deterrence". "It is no longer enough to send smaller, specialized units on specific missions abroad. Instead, large units that are fit for combat must be kept ready at all times", says Der Spiegel in reference to the main concept of General Zorn's report.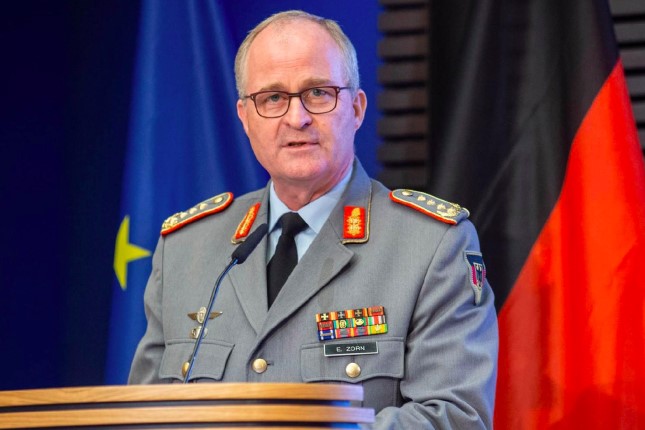 General Eberhard Zorn.
It is worth noting that General Zorn's "operational manual" clearly positions the Bundeswehr as Europe's leading army. "Germany must play a pioneering role in Europe and make its armed forces more robust," he says. Zorn also warns that neither the EU nor NATO "can afford to wait for support from the United States in the event of a Russian aggression." "Because of its location and military importance, Germany is seen as a "leading nation." However, this is also linked to "expectations on the part of the allies" that must be met "in terms of operational readiness and related readiness to deploy forces," Der Spiegel quotes from the document.
In other words, top-level military planners have made it clear that the German and European armies will now prioritize aggressive, offensive operations. But, as we reported earlier, Germany's military dominance in Europe is likely to be challenged by Poland.
Nevertheless, Germany's new military strategy is based on generous financial backing to the tune of EUR 100 billion allocated by Chancellor Olaf Scholz for "necessary investments and defence projects" in February. One should not be deceived by the "negligible size" of the German army consisting of only 213,000 troops, including active reservists. If required, Western European countries alone can easily deploy a 2,000,000-strong force consisting of active-duty personnel and two-thirds of their reserves.
Interestingly enough, Greece's political and military information portal Pronews (needless to say, Greece is a NATO member) made this blunt assessment of General Zorn's report: "Berlin is preparing for war with Russia. The days of 1941 and Operation Barbarossa are coming back in Europe."
In the meantime, active military preparations have been going on for several months now. Back in September, just as Eberhard Zorn's report was being drafted, NATO's Allied Land Command in Europe secretly tendered 34 contracts for maintaining utilities and bunker-type fortifications, for installing explosion-proof cables, for repairing and maintaining armoured trucks and armoured vehicles, as well as for IT engineering services.
Starting from October 1, NATO officers' and staff personnel's pay and overtime rates have been raised by 28 per cent. Procurement of medicines, primarily those needed to counter the effects of exposure to radionuclides and ionizing radiation, has also been initiated, with the European Commission prepared to spend EUR 1.6 billion for that purpose. Counterintelligence units in France, Italy, Germany, Belgium, the Netherlands, Finland, Sweden and in the Baltic states (a misnomer, in fact, because this term refers to no less than 9 countries, including Denmark, Sweden, Finland, Russia, Estonia, Latvia, Lithuania, Poland and Germany) have been put on heightened alert.
Since the end of September, all leaves of absence for career military personnel employed by EU countries' defence ministries have been suspended. Military infrastructure is being gradually built up in Eastern European countries in close proximity to the former Soviet Union's border, an area that Moscow considers its critically important security zone. To wit, France continues to expand its military presence in Romania. In October, it "beefed up" its battle group to the size of an "inter-army tactical group" that it had to support with extra armoured vehicles, including Leclerc tanks, that it sent into this Eastern European country.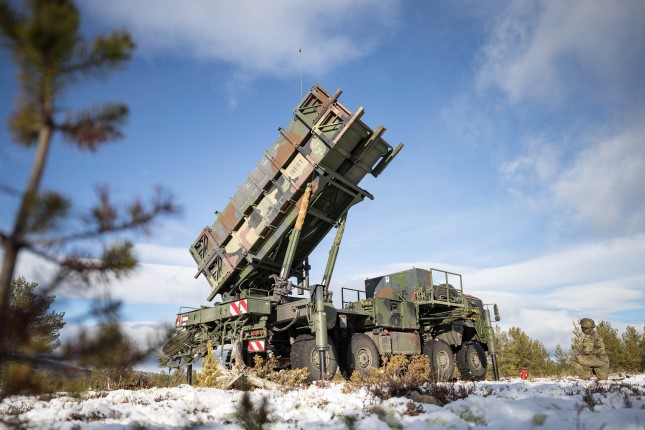 Bundeswehr's Patriot Air Defense System.
Under the guise of providing military assistance to Ukraine, weapons and munitions continue to flow into Eastern Europe, although hardly all of them end up delivered to this embattled country. Since November, Germany has been aggressively pushing for the deployment of its Patriot air defence systems in Poland. Berlin's primary objective was to secure a bridgehead in a country with whom Germany has had quite a rocky and complicated relationship. Warsaw had fought back against Germany's plans, but in early December, Germany managed to pressure Poland to accept its decision in keeping with Eberhard Zorn's "instructions".
This concentration of French and German forces amassed along what had once been the westernmost border of the former Soviet Union and, potentially, in the Baltics, with their infrastructure being built-up in advance, will invariably result in "sucking" NATO's European militaries into the conflict. The continuing hostilities and ensuing large-scale havoc wrought on Ukraine's power infrastructure, together with the energy collapse in Moldova, are transforming these countries into a disaster zone, a kind of a "no man's land" of anarchy and social disintegration, ultimately "compelling" the Europeans "to step in" for reasons both military as well as humanitarian.
This kind of analysis of the way Russia's military campaign in Ukraine has been unfolding (with the withdrawals from previously captured territories, and an expressed readiness for "painful compromises") may once again provoke Germany and its allies to underestimate Russia's potential and initiate yet another "march to the East".